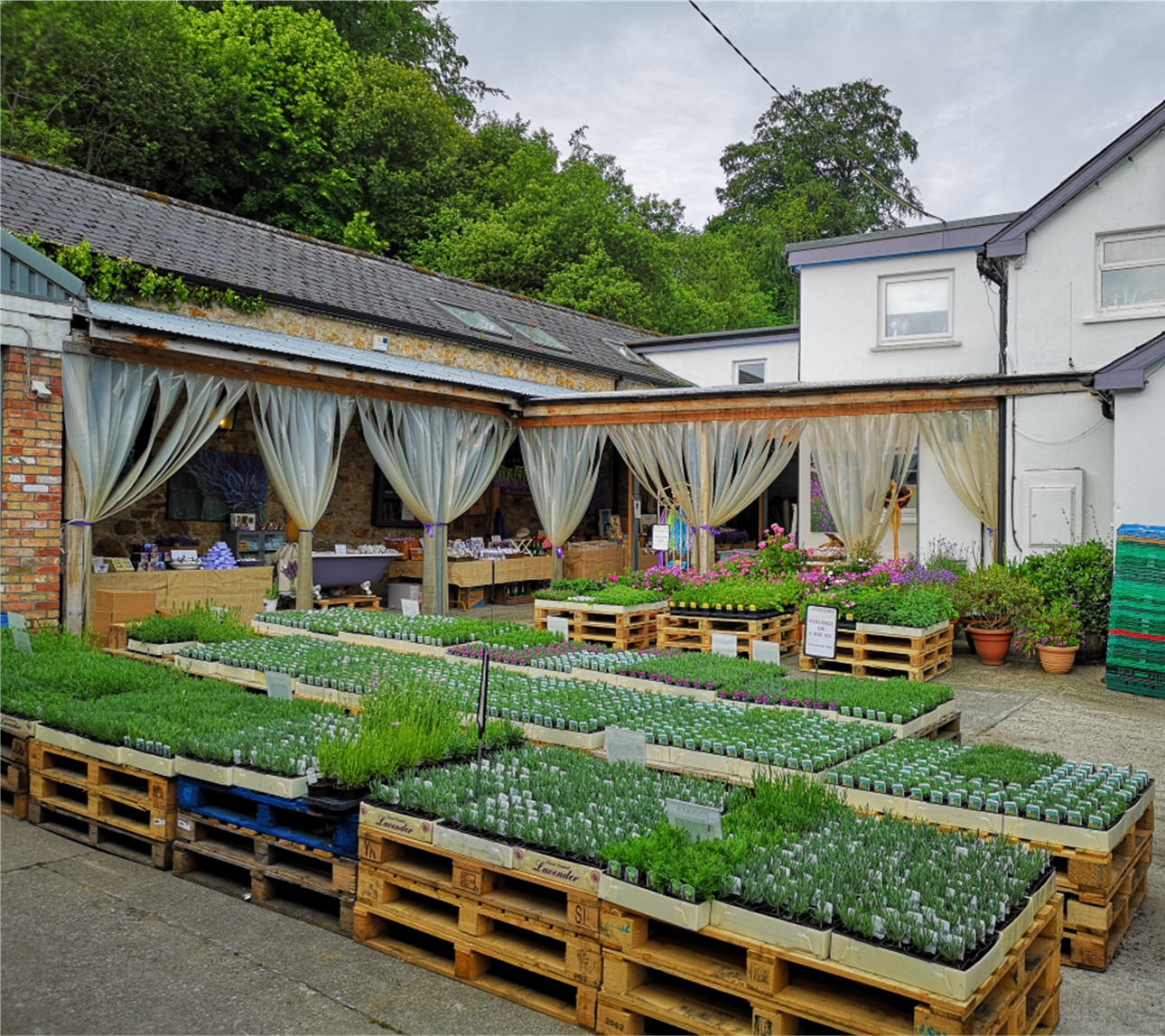 David Cox planted the field back in the 1990s with the intention of harvesting lavender oil for his perfume business, Fragrances of Ireland.
Today,  the lavender field produces a variety of Lavender plants, both English (Hidcote) and French (Grosso) style which we harvest by hand. David's wife Orna Mulcahy manages our Lavender Sale, including her Vintage section, assisted by their three children Andrew, Kate and Amy and our soapmaking and lavender bunching expert Precy Aguas.
We use the lavender oil from our plants to produce our LAVÓ range of products including lavender cologne, handmade soap in rainbow hues, hand cream and bath salts as well as our fined-blended pure lavender oil.
Our range also includes lavender bags filled with both our own harvested dried lavender flowers as well as French dried lavender, both of which we sell by weight. And do try our lavender heat cushions which work wonders on sore necks and shoulders.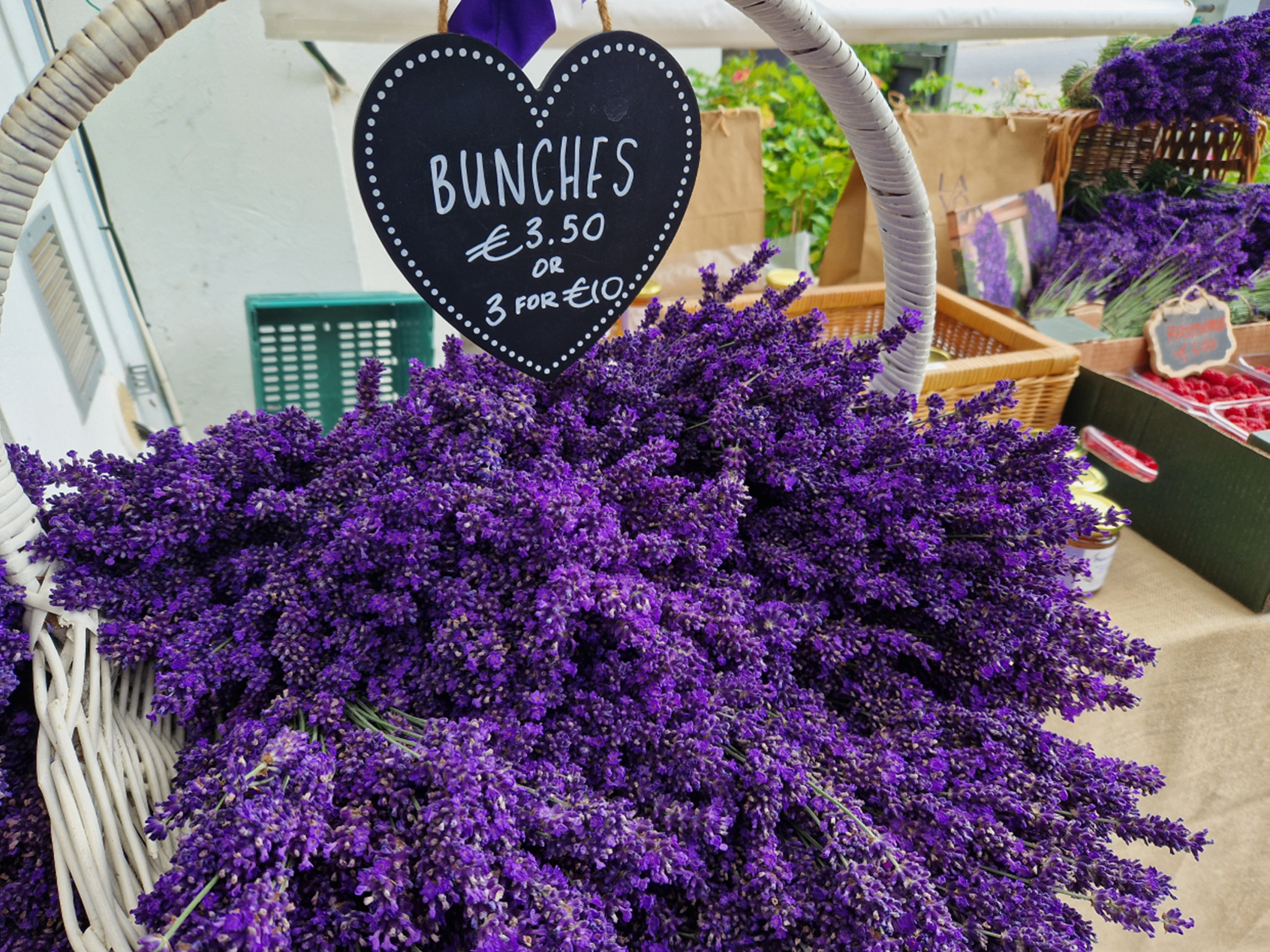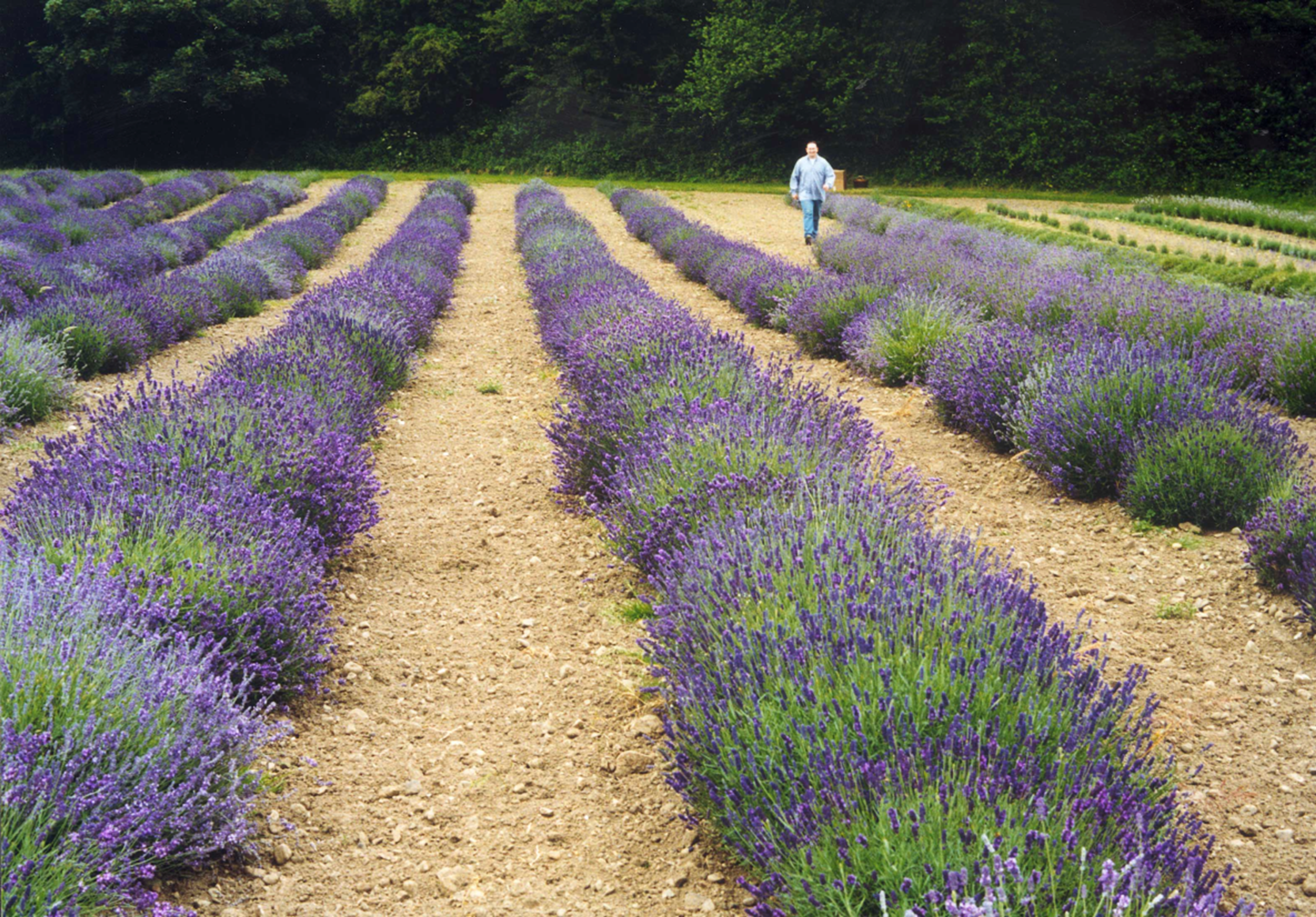 In the 1990s we opened a tiny shop in Temple Bar, selling lavender soap and cologne alongside vintage and new linens. The shop was part of a little collective that was later swallowed up by a bigger business and, after it closed, we gradually sold off our vintage stock through our annual harvest sale, acquiring more along the way! Today, our vintage section includes embroidered table clothes, damask napkins and towels, as well as vintage china tea sets, glassware, kitchenalia and curiosities collected from across Ireland, England and, when we can get there, America. We hope you like the selection!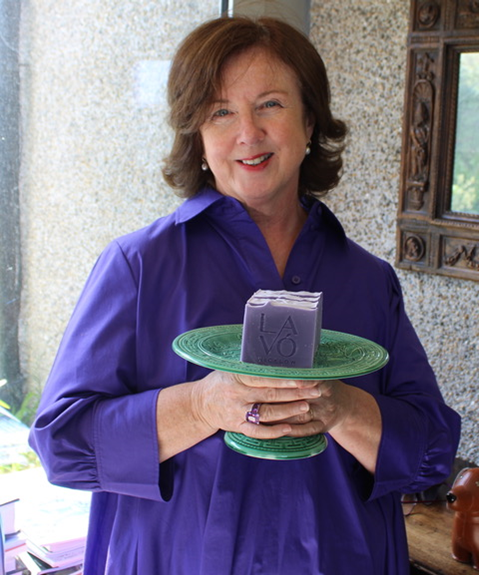 We harvest daily during the month of July and sell fresh lavender by the bunch and dried lavender flowers by weight.
We also import high quality dried lavender flowers from France which we use in our scented sachets and range of lavender bags, including vintage fabric bags
We're a family-run business based in Co Wicklow where we farm lavender in Kilmacanogue and harvest it during the summer months for our annual Lavender Harvest Sale.
You'll see our lavender field, just off the N11 as it diverts into Kilmacanogue.   In summertime you can smell it too, as the thousands of plants burst into flower, filling the air with a beautiful scent and feeding a whole colony of bees whose hives line the field.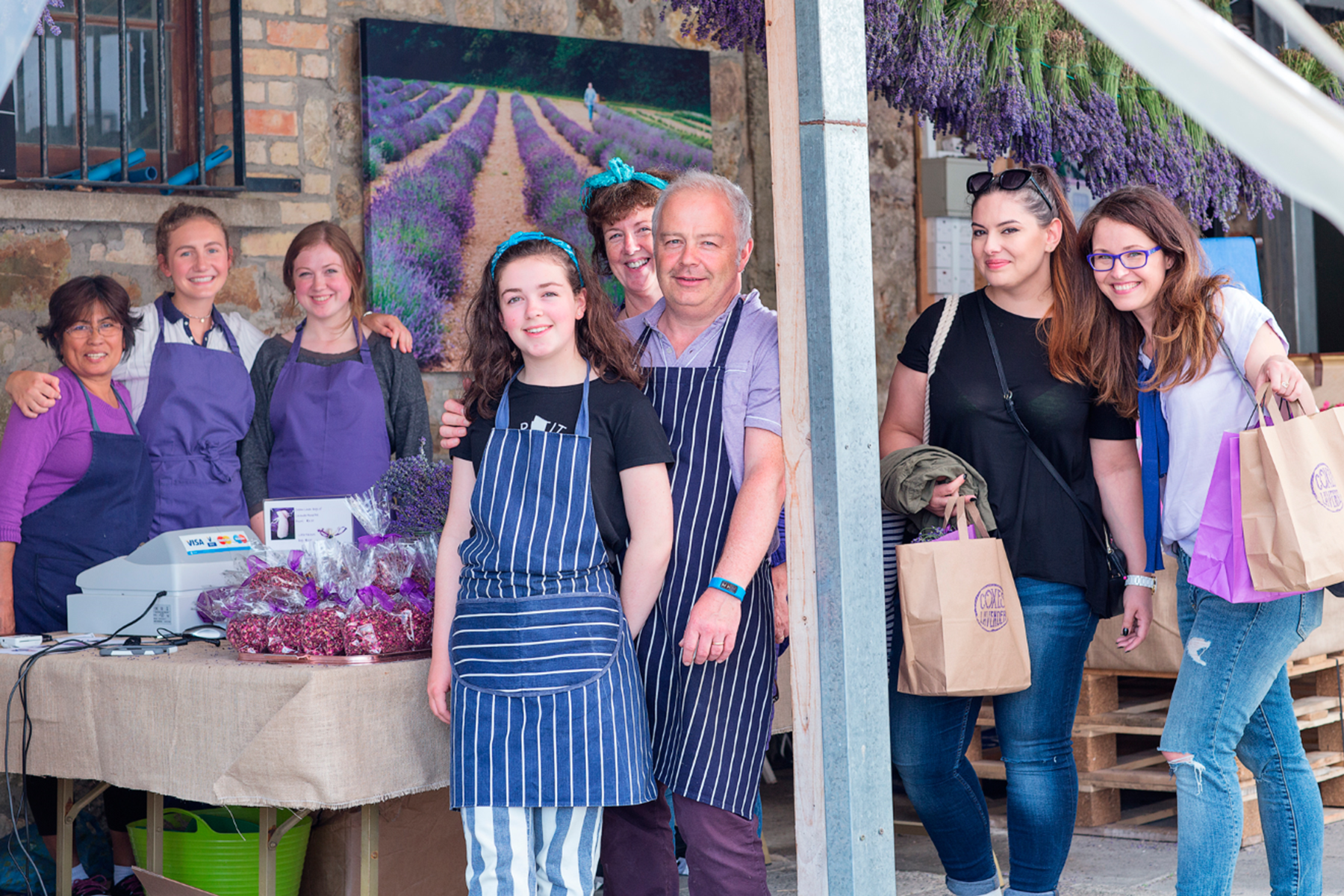 While the lavender field is not open to the public due to planning restrictions, you can experience the lavender harvest in our Lavender Yard (Eircode A98W599), on the other side of the N11, close to the entrance to Avoca. Here, at our annual Lavender Harvest Sale in late June and throughout July, the cut lavender is ferried from the field daily to be made up into bunches and to fill our Lavender Still which produces the pure lavender oil used in our LAVÓ range of products, which includes lavender cologne, a special blend of essential oil, handmade soap and even our renowned lavender furniture polish.
Join us over 6 weekends next June and July 2024
The Lavender sale will be back in 2024.
You can buy our Lavender products any time of year at our store.